"You can check ocean conditions
anytime, anywhere"
Features
Pinpoint fishery forecasting!
You can check the pre-registered point as a circle icon!
The icon color indicate how good fishing point there is. And Habitat Suitability Index will be displayed in pop-up.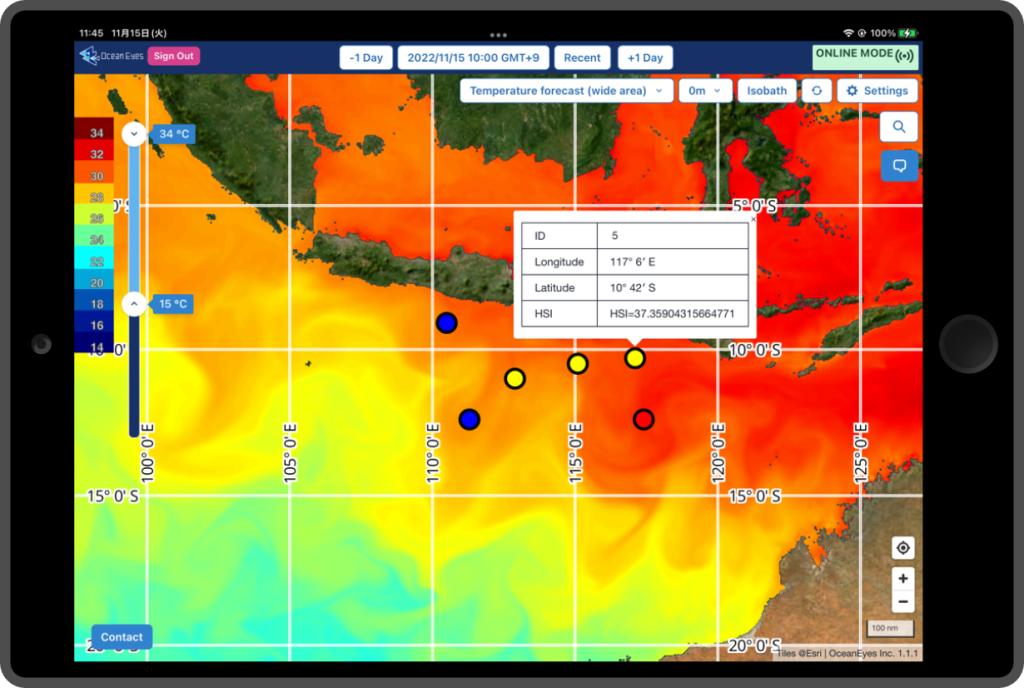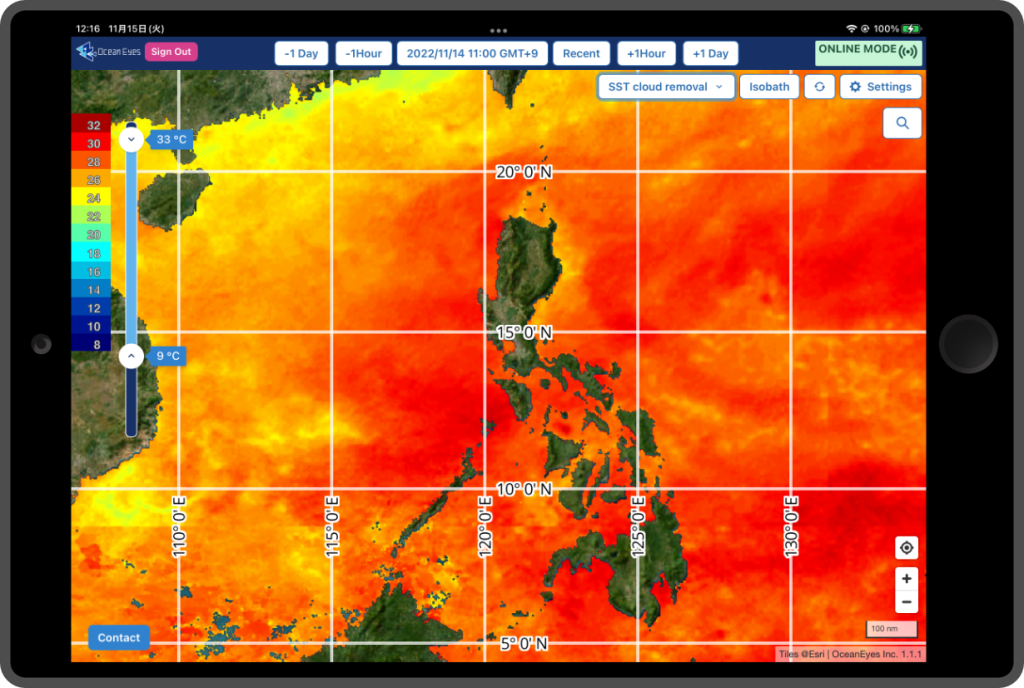 The latest satellite data per hour!
The latest oceanic data helps your exploring the fishing point efficiently. So you can avoid a mistake and also can save fuel.
We have broadcast latest water temperature and current data that is important to find the good fishing point.
Forecast using original high resolution numerical ocean model !
We have broadcast various depths oceanic data of next four days by model calculation using a supercomputer.
2km resolution oceanic data helps your exploring a better fishing ground.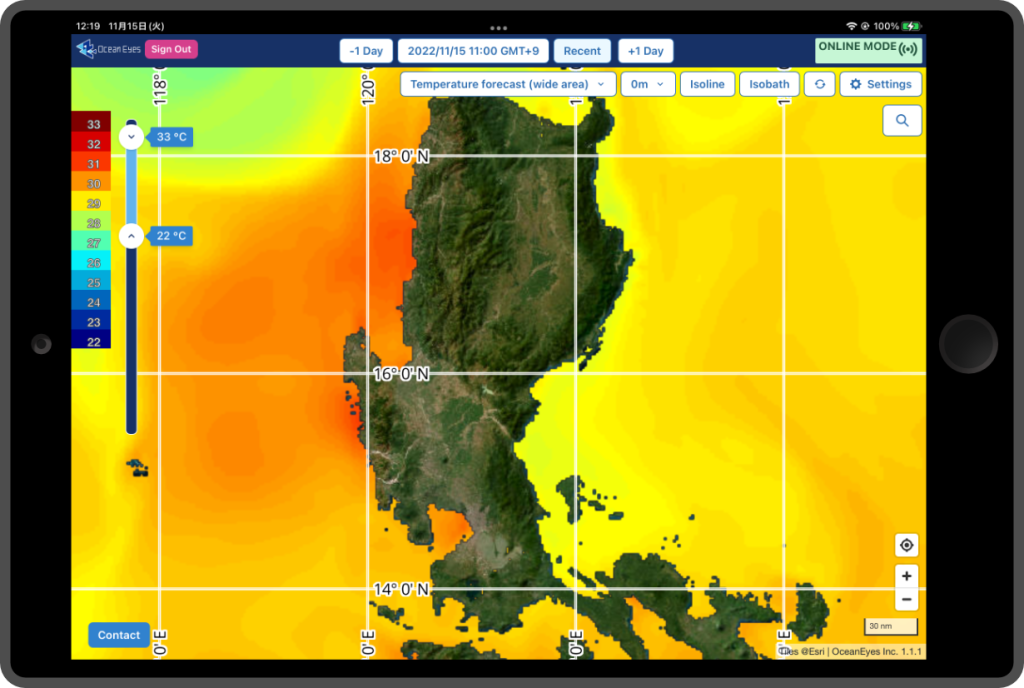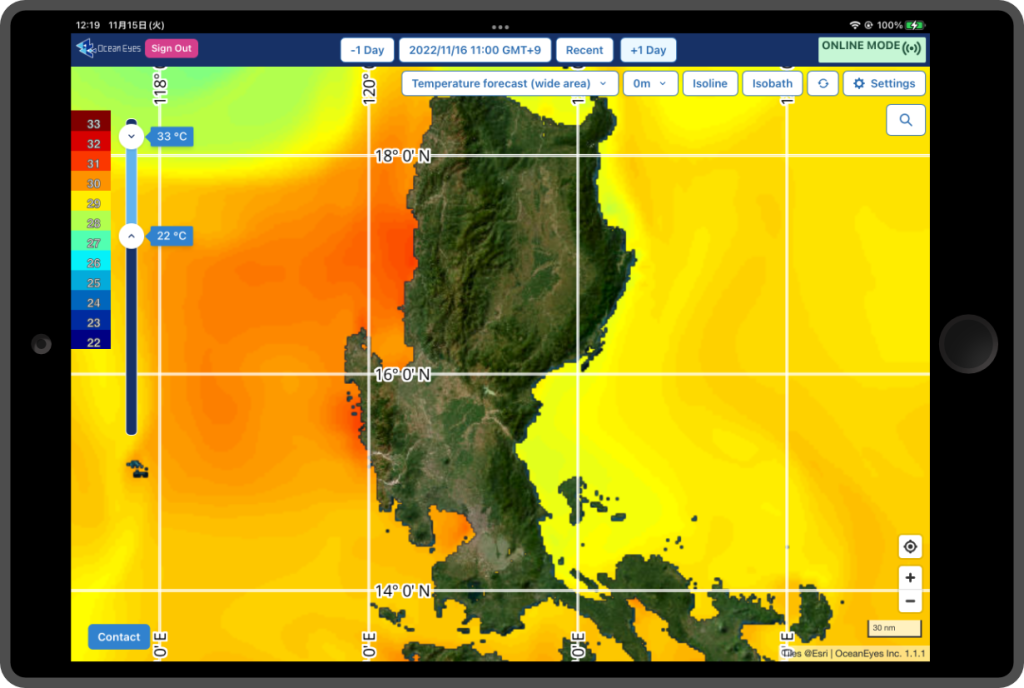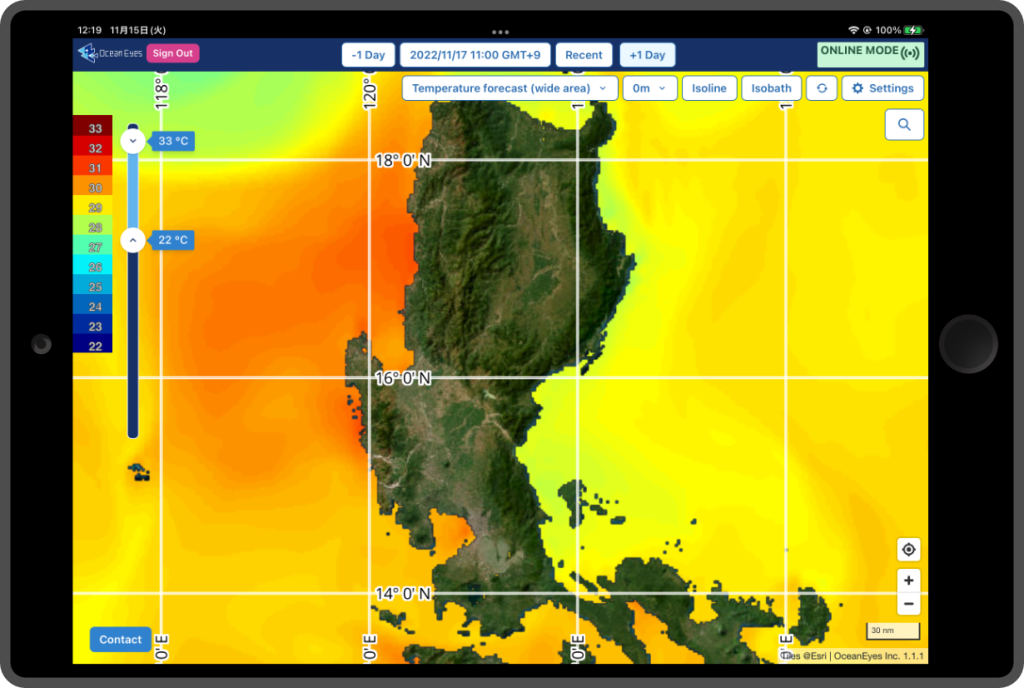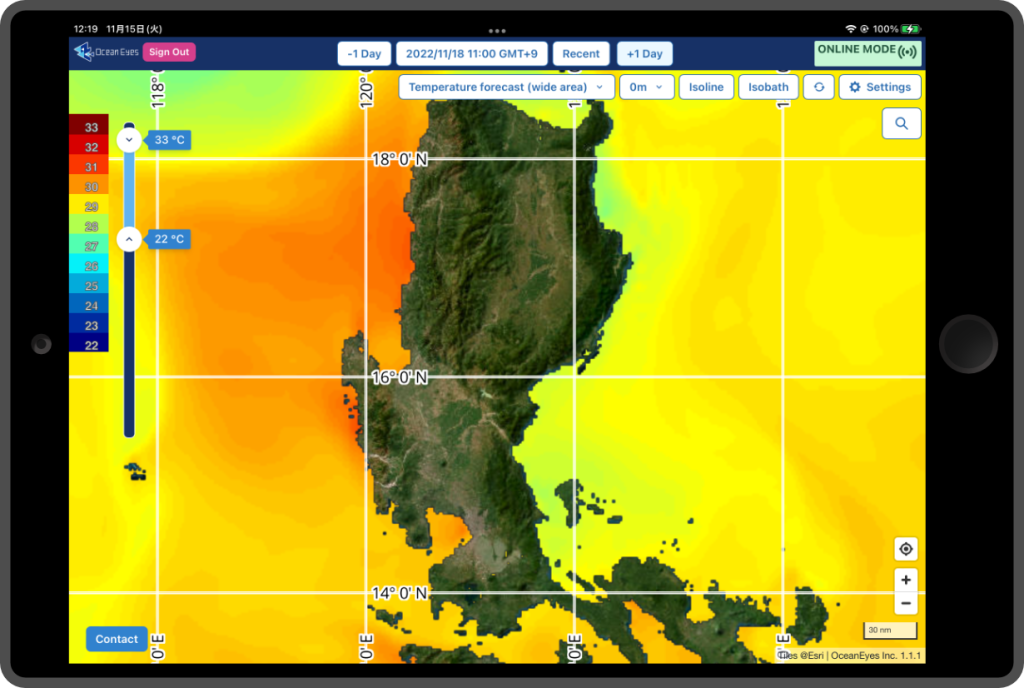 Various data is available !
FishersNavi has several data items e.g. water temperature, current, oceanic front and sea level anomaly data. And it has not just surface but also various depths data. So you can use these data for many kind of targeted fishes.
"Oceanic front" data will help your exploring a better fishing ground !
You can find good fishing spot at a glance to see "Oceanic front" data on map that is calculated by OceanEyes original technologies.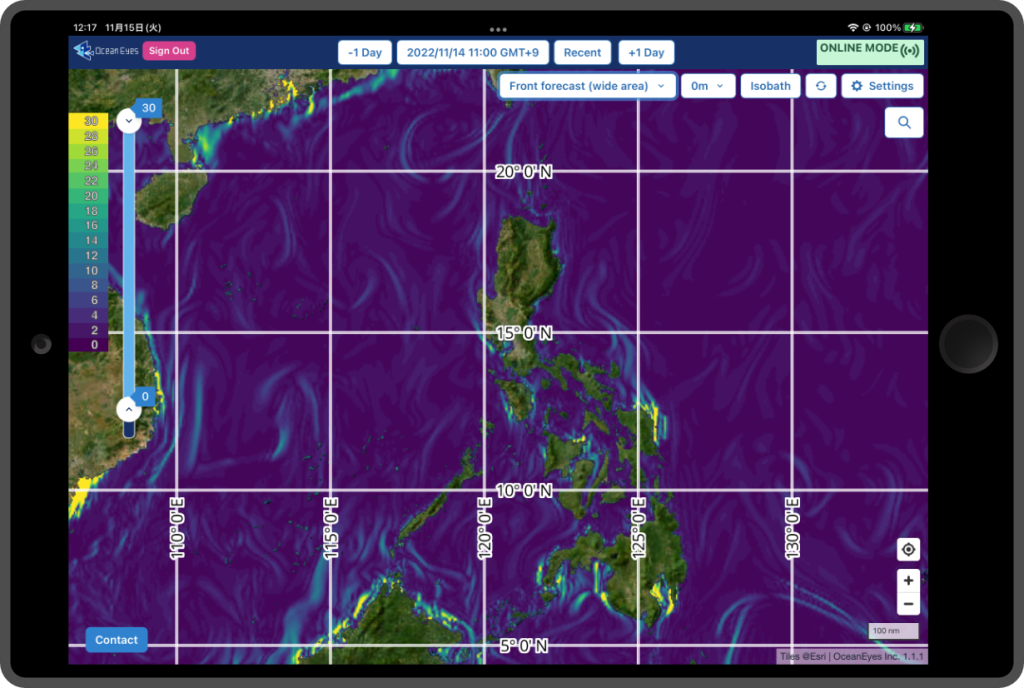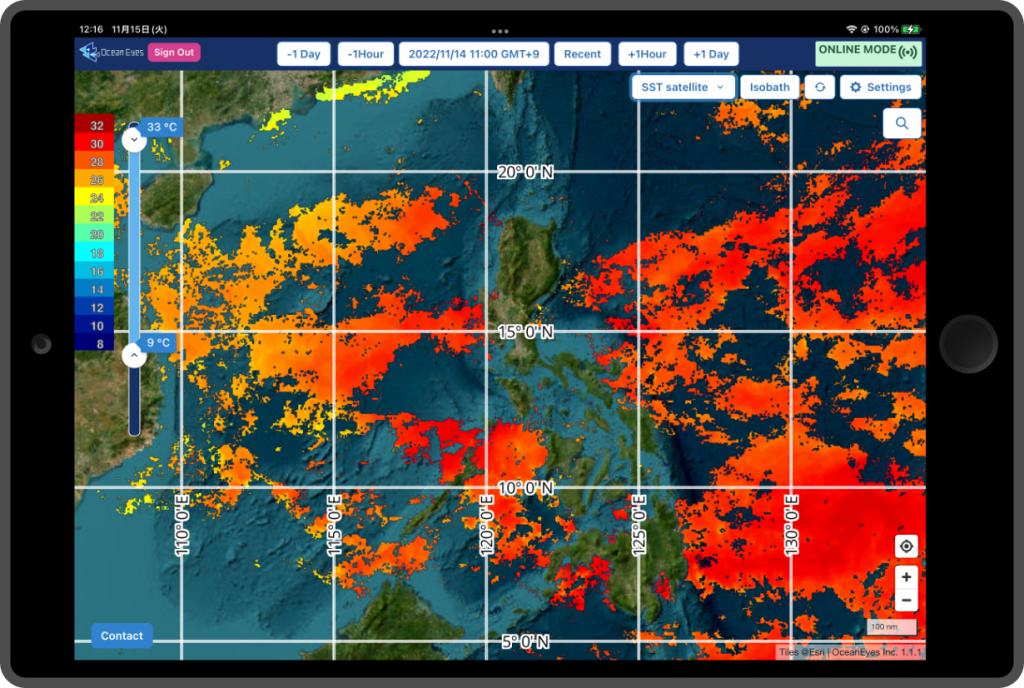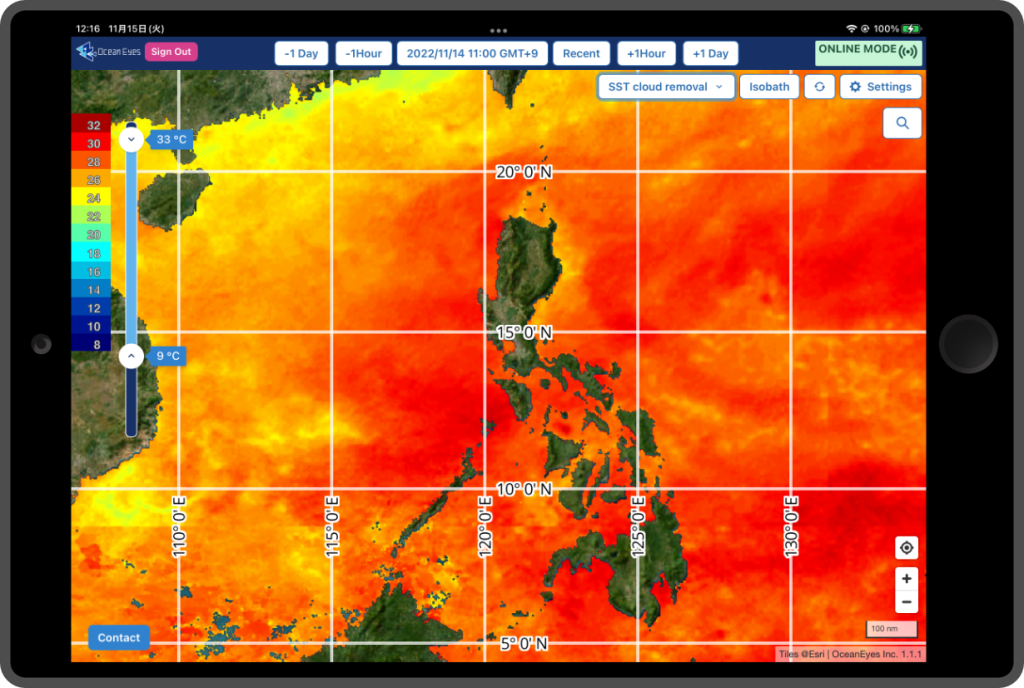 Cloud removal sea surface temperature!
We can show the Cloud removal sea surface temperature that is satellite Himawari observation data complemented the cloud covered area by using the OceanEyes original image reconstruction technique of the deep learning system.
From coastal to offshore and deep sea !
FishersNavi Pro for offshore or deep sea fishing, and FishersNavi Standard for coastal fishing.
You can install these services on your own tablet, PC and smartphone. Pro is useful with tablet or PC, Standard is useful with smartphone.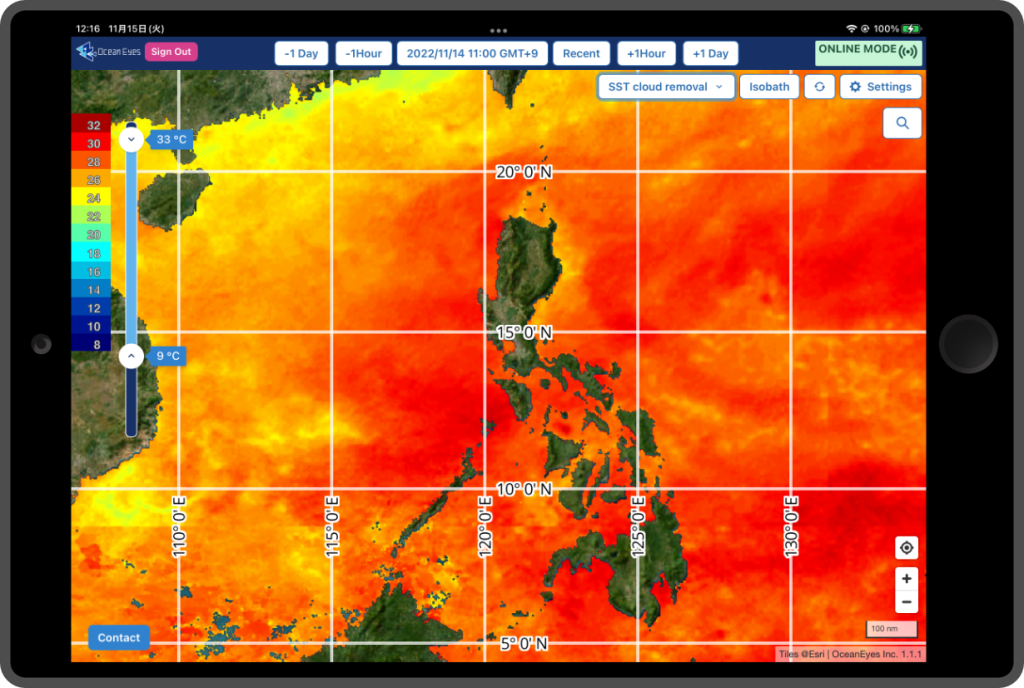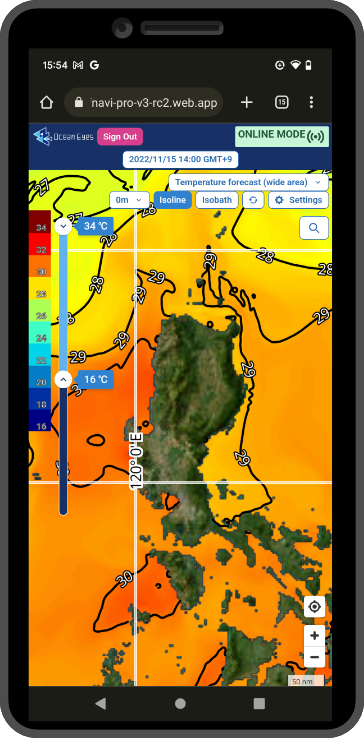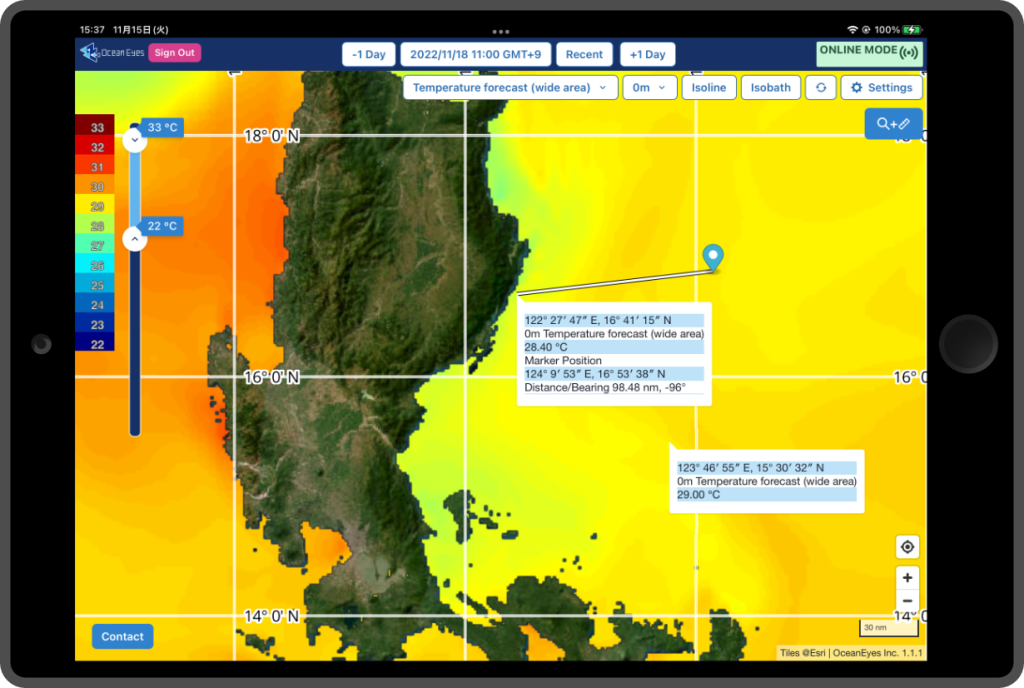 Many functions!
Contour line!
You can control color level of color bar!
Pop-up shows detail data of the clicked point!
Distance between two point and direction to second point!
You can choose the Longitude/Latitude description!
Improving cashe performance for weak signal !
Recommend for
For Offshore and Deep sea fisherman
who wants to plan efficient long term fishing or group fishery plan

For Coastal fisherman
who wants to reduce fuel costs and keep freshness of catch